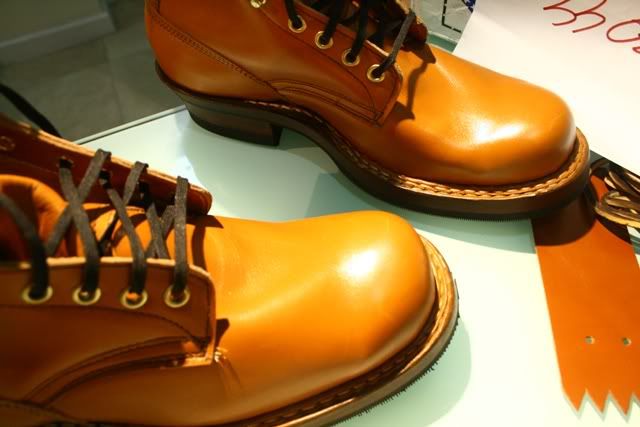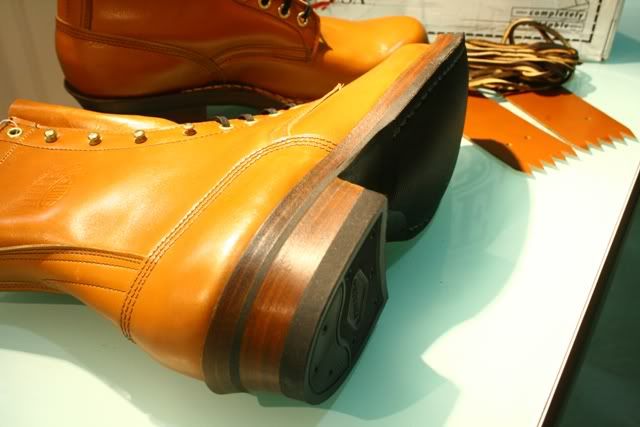 another of my custom creation from white's thanks to bill the former manager and ryan the current manager of stronghold.
this is basically a bounty hunter with french calf leather ( light brown )double leather midsole and vibram 269 outsole.
8" high. with brass hardwares .
ill try to wear this maybe in the next couple of months..